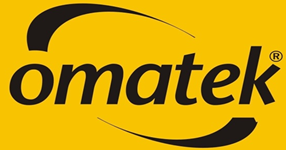 OMATEK COMPUTERS LIMITED (OCL) THE FACTORY – NIGERIA
The Factory will continue to be the manufacturing base for all Omatek products while the company also strives to sell capacity by producing similar products for other firms with brands that are acceptable. With its state-of the-art facility in Oregun, Lagos and in Accra, Ghana. OCL produces notebooks, desktops computers, servers, casings, speakers, multimedia products such as Plasmas, LCD  screens and solar panels.
The factory is involved in the following:
(a)  Assembly of OMATEK brand of Computers for OMATEK Ventures (Distribution) Limited.
The OMATEK brand of computers ranging from
– Desktops
– Notebooks and
– Servers
– Multimedia Products like Plasmas, LCD Screens
– Solar Panels
The factory is capable of CUSTOMISING COMPUTERS, CASINGS, SPEAKERS for key Gold customers in the corporate and public sectors.
(b)   Assembly of OEM Brands
The Factory also Sells Production Capacity to various system builders and OEM brands who have high     volume requirement.  These brands are customized in the OEM brand names.
(c)   Assembly of OCL Brands of Casings, Speakers for the Local Channel and Export markets
(d)  Assembly of Omatek Brands of Casings, Speakers for Omatek branded products.
THE SPEAKER LINE
Equipped with well-trained and dedicated personnel, this production line produces quality speakers for:
Omatek Ventures (Distribution) Ltd.
OCL brand for other resellers and
OEM brands for other system Builders and  Exports.
The Omatek Speakers can also be customized for its corporate clients with their corporate logos.
With a compliment of experienced and certified engineers manning production and quality control, and the presence of some key staff from our technical partners abroad, the factory also engages students on Industrial Training on the production line so they could gain access to the production process and also participate in our quest to bridge the digital divide between nations.
The Case Line
The factory production line produces casings of different forms and sizes for Omatek brands, OCL casings for Resellers as well as customized casings for other OEM builders,  Gold Customers and for Exports.
The Omatek casings can be customized for its corporate clients, as well as the Omatek e-Xpress consumer scheme, government initiatives like the Computer for all Nigerian Initiative in Nigeria (CANi) and the Government assisted programme in Ghana GAPP-iADVANCE and any other organization that may require such value – added services of having their company's logo or names printed on them.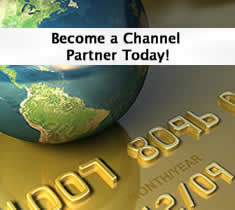 Omatek Ventures Plc (Lagos)
11 Kudirat Abiola way, Oregun, Lagos, Nigeria
Tel: +234 803 308 1736
yemi.ogundipe@omatekcomputers.com
yemisoo@yahoo.com