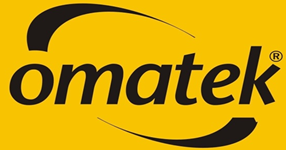 The Resource Center is designed to:
i. serve as e-Learning platform for youth development through ICT
ii. help in the effective integration of technology into the teaching-learning process
iii. bring services at the convenience of customers
iv. to provide the availability of computers for e-learning platform with flexible payment mode
v. to provide a platform for revenue generation through resellership allotted  to the institution or parastatal
vi. Partnership with Broadband companies to provide 24 Hour Internet connectivity to aid R&D and e-Learning in the Institution
Objectives
• Empower youths with hands-on experience.
• Help in the dissemination of ICT knowledge via standard industry training curriculum.
• Serve as IT industrial attachment center
• Involve in Research & Development in comp.uting and IT empowerment industrial training
services (IT).
• Develop and enhance educational development through e-Learning
• Human Capacity development through:
– Internship program
– Staff Exchange program
– Certified Training program
• Make computer available to students/lecturers through e-Xpress flexible payment of 24 months with a bank guarantee.
• Serve as e-Xpress Registration & Collation point Bring services /Helpdesk /After sales support near to the customer.
• Mini-showroom – Showcase samples of Omatek brand of products.
• Position the customer as an Authorised Reseller
• E- Training & E- Exams Laboratory.
Equipment and Infrastructure
The under listed equipment are available at the resource centre for the daily operations:
Storage Cabinets for incoming and outgoing faulty equipments
Storage Cabinet for storage and security of files and spare parts
HP LaserJet Printer for producing hardcopy of document, files etc.
A minimum of three computers to be used as Repository server for device drivers, helpdesk and for training)
Workbenches with minimum of eight chairs for hands-on repairs and teaching-learning process
Air-Conditioner (Minimum of 1hp) and fan to provide necessary cooling for the equipment
Internet Link to connect to central Omatek Server Portal for faults log, equipment warranty & repair status/tracking and reporting
CDs for Software & Device Drivers
Antistatic Wrist strap for protection against static discharge onto the sensitive equipment
Omatek Signboard
Tools
Basic tools like telephone, and internet access into our central server portal ERP software, are also available.This will allow ease of checking on the warranty status of the computers for repairs.
RESELLERSHIP ARRANGEMENT/ DISPLAY/ SHOWROOM
The resource centre will be dedicated to displaying the various products that are under Omatek e-xpress consumer scheme.  Beneficiaries can register here and collation and allocation of the computers can be done here…
WEB BASED / E-LEARNING PLATFORM
In facilitating a strong e-learning, we have these platforms in place;
Providing technical expertise and advisory
Solution evaluation and recommendation
Platform setup and testing
Training
Launching