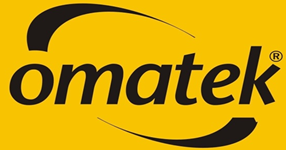 Omatek Ventures Distribution Limited Ghana
Omatek Ventures Distribution Limited (OVDL) is saddled with the sales and distribution of all Omatek products and the management of the channel partner mandate for the Group.
The companies were incorporated in 2008 as part of the restructuring efforts out of the pre-existing Omatek Ventures Limited. With outlets in major cities/regions across Nigeria and Ghana, OVDL is mandated to seek re-seller relationships with key franchise partners as well as develop chains of showrooms across states/regions that will be exclusive outlets for the sale of Omatek brand of products.
A unique proposition of the Ghana set up is the complimentary presence of Omatek Ventures Distribution (Ghana) Limited. This company, just like its counterpart in Nigeria, is responsible for selling Omatek brand of products across the African continent and even beyond. Currently, the company has engaged other re-sellers across the continent with the intent to position Omatek brand of products within the African market.
We have achieved tremendous progress in engaging partners in Cotonou, Senegal, Monrovia, Kampala, and Johannesburg in South Africa and hope to engage a host of other countries and cities in the near future.
OVDL remains the sole distributor of all Omatek products with the capacity to engage end users as well as partners who have the desire to trade in products produced by the Omatek Group. OVDL also remains the driving force behind the e-Xpress scheme, the e-Learning scheme and all other Omatek Initiatives.
With a compliment of experienced Chief Operating Officer, General Managers and Regional Managers leading strategic sales teams positioned to engage key sectors, OVDL is poised to capture the market strategically. A bouquet of marketing devices have also be unleashed to give impetus to the drive while our franchise partners will be empowered to deliver on their select sales group and markets through a string of marketing support paraphernalia.
OVDL Partner locations are currently cited across states and regions in Nigeria and Ghana.  These outlets will bring Omatek products closer to end users and corporations alike.
A new e-Xpress funding has been secured in Ghana with the signing of an MOU with UBA Ghana Ltd.  This replaces the old  arrangement with Zenith Bank Ghana Ltd. Now, the UBA arrangement has strengthened the consumer scheme (I-Advance) in Ghana. This is a consumer scheme partnership arrangement between the Government of Ghana and Omatek e-Xpress scheme. It is the only scheme that currently provides computers to the civil servants; whilst they pay over a period of two years. The Ministry of Communication in Ghana is also in a Public Private Partnership with Omatek factory.
One outcome of the restructuring efforts is the inauguration of Boards for the subsidiaries. Board members are expected to assist the subsidiaries in achieving their set mandates as well as form the wealth of experience the management of these subsidiaries can tap into.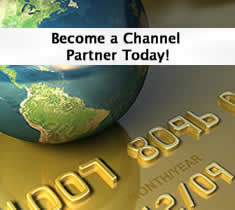 Omatek Ventures Plc (Lagos)
11 Kudirat Abiola way, Oregun, Lagos, Nigeria
Tel: +234 803 308 1736
yemi.ogundipe@omatekcomputers.com
yemisoo@yahoo.com